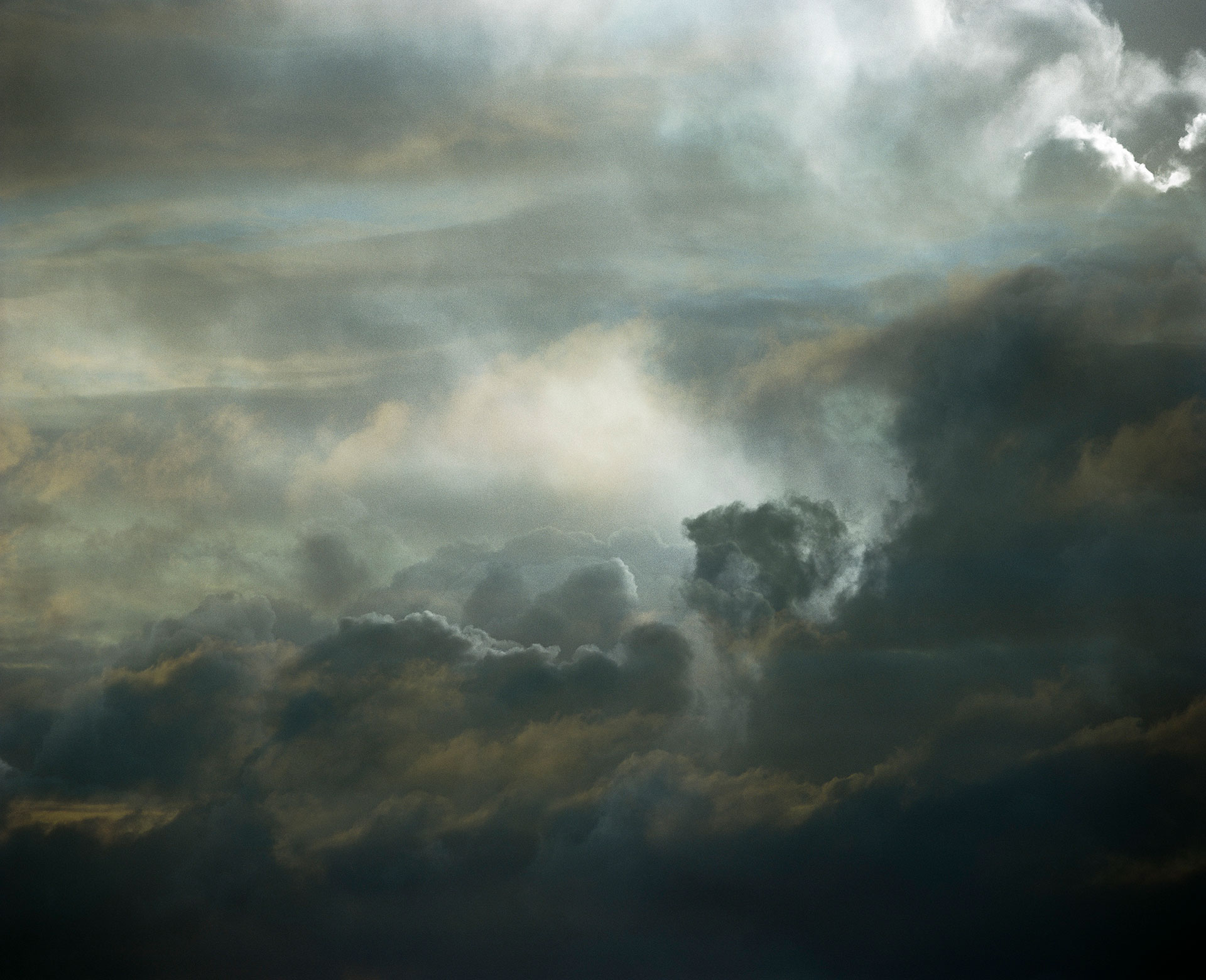 Santeri Tuori
(b.1970)
Santeri Tuori studied photography at the University of Art and Design Helsinki, art at the Universität der Künste Berlin and law at the Helsinki University. Like his studies, his art is defined by multidisciplinary practices and crossing boundaries. Tuori became known for his works combining photography and moving images. The themes for the works derived from the classical themes of portraiture and landscape.
Over the last 16 years he has spent much time on the remote island of Kökar in the Åland archipelago making The Forest series. Tuori photographs the same place, from the same spot, over and over again at different times and seasons, sometimes years apart. Multiple images, both black and white and colour, are then superimposed. Likewise, the moving images from the Forest series are the result of layering: colour video with black and white photographs. This gives the films the clarity and richness of a photograph combined with the movement and time of a video. Many of the video works are presented as large-scale installations with a meticulously designed soundscape. Experiencing the works becomes very physical.
We are accustomed to view the sky always in reference to ground, water, or vegetation, but Tuori's Sky Series, taken over a period of eleven years, focus solely on the sky as a subject in its own right. The artist layers black and white and colour photographs, giving some more prominence while others are only vaguely suggested. The result are images that seems as if on the border of painting and photography and allow the viewer total immersion in skyscapes of great depth and luminosity. As in Tuori's earlier portrait series the traditions of painting are as relevant as the traditions of photography.
Tuori´s recent series Water Lilies depicts a pond of water Lilies, a subject very familiar to art history. Tuori superimposes multiple images on top of each other forming an image that cannot be reduced to its original counterparts. The images are still clearly photographs, but they hover on the thin line separating different traditions of visual arts. References range from western to Asian traditions. Photographs normally suggest a certain kind of time, but here the nature of time is hard to define, time just is.
Tuori´s works range from small fragile prints to large scale video installations and public art works. The techniques used vary according to the works being made. Tuori has published several monographs and he is also very interested in Books as a medium. His art works can be found in several major public and private art collections.
Galleries:
Galerie Anhava, Helsinki
Persons Projects, Berlin
Purdy Hicks Gallery, London